PayPolitan (EPAN) Airdrop
Paypolitan is an all-in-one payment solution that combines traditional and DeFi banking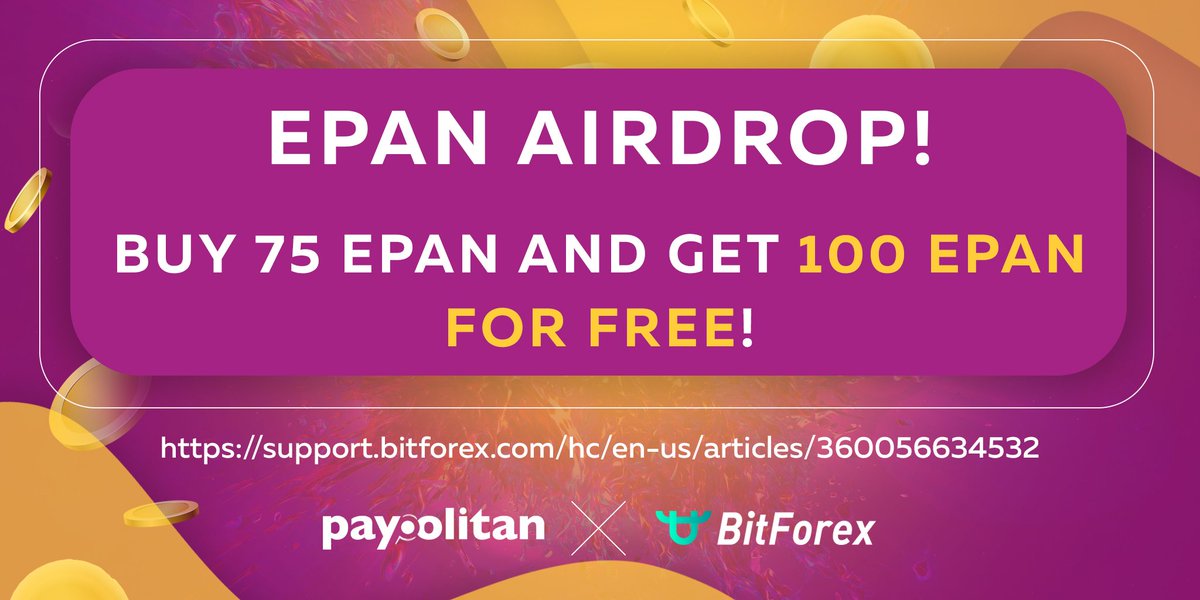 Event Rules:
Users who bought 75 EPAN or more during the event time are automatically included in the event.
Repost "EPAN Airdrop post" on Twitter or Telegram Groups.
Fill out the event form, fill it now
Rewards: Total prize pool of 200,000 EPAN
100 EPAN for each participant.
This event is limited to 2,000 participants, first
come, first served.